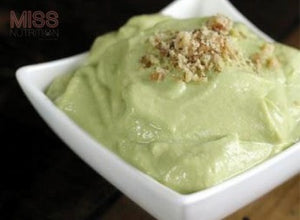 Pistachio Pudding Recipe
Ingredients
1 cup cold skim milk or water
1 servings vanilla protein powder (women 1 scoop, men 1.5 scoops)
1 Tbsp. fat-free, sugar-free pistachio instant pudding mix
1/2 Tbsp. chopped pistachios
Directions
1. Pour skim milk into blender along with the protein powder.
2. Blend for 15 seconds.
3. Add pudding mix and blend on high until thick and creamy (stopping and scraping sides of blender if needed)
4. Spoon into dessert glass and chill in refrigerator for at least 20minutes.
5. Top with pistachios and serve.