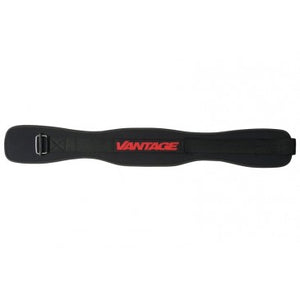 Have maximum lumbar support when working out, in the workplace or at home with the Neoprene Weight Belt by Vantage Strength Accessories. This weight belt will provide you with strong back support. Made from heavy-duty materials to last a long time.
A sore back can prevent you from doing day to day tasks including going to the gym. So why not have the support of a weight belt to help you stabilise your lower back when lifting? Neoprene Weight Belt helps you to increase spine and core stability as well as spread the load across the lower spine for optimal lifting techniques.
The versatile neoprene belt will help you improve your technique when lifting weights as well as giving you back support. Weight belts are also great for giving back support when at the workplace or at home, which may prevent or improve back injuries.
The key features of the Neoprene Weight Belt by Vantage Strength Accessories are:
125mm wide for excellent lumbar support
Neoprene belt with velcro strap
Stainless steel buckle and locking bar
Heavy duty nylon and neoprene materials
Lightweight and comfortable